If you are in the Tampa Bay area, come visit our Cigar Shop in historic Tarpon Springs and stop by and join us for some great Cuban-made Cigars and Great Cuban Espresso! We are located at the world famous Sponge Docks at 25 Dodecanese Blvd. next to the beautiful Sponge Factory in the Greek Enclave of Tarpon Springs.

Our Hours of Operation are from 11 am to 8 pm, Seven days a week from Monday thru Sunday
About Tarpon Springs, by Arnold Serafin
If you have never been to Tarpon Springs, then you are truly missing out on one of West Central Florida's true gems. Tarpon Springs is notable for having the highest percentage of Greek-Americans of any city in the U.S and even today you will find a lot of the Greek culture throughout the city in the Sponge Business, the local Bakeries, and fabulous restaurants. A lot of people always ask me: "What are a bunch of Cubans doing in the Greek neighborhood?" Interestingly enough, since my family is Cuban, I figured we would get along really good with our Local Greek friends and decided to open our shop here, and to this day I feel that was a great idea, since we are very happy here.
Tarpon Springs is surrounded by a series of bayous feeding into the Gulf of Mexico. The first Greek immigrants arrived to this city during the 1880s, when they were hired to work as divers in the growing sponge harvesting industry. In 1905, John Cocoris introduced the technique of sponge diving to Tarpon Springs. Cocoris recruited Greek sponge divers from the Dodecanese Islands and Halki in particular leading, by the 1930s, to a very productive sponge industry in Tarpon Springs, generating millions of dollars a year.
Today, The Sponge Docks are now mostly shops, restaurants, and museums dedicated to the memory of Tarpon Springs' earlier industry although Sponge diving is still a common practice here. The shops along Dodecanese Avenue where our store is located are thriving as both a historic and a current tourist destination. There is a lot to see here, and there are many restaurants serving traditional Greek cuisine and fresh seafood that dot the street as well as quaint boutiques that sell everything from real sponges to the Cigars made by us. The street is narrow and reminiscent of a seaside village in Greece, and locals greet each other in Greek! And of course some crazy Cubans like us too!!
Another really neat event is Tarpon Springs elaborate religious ceremonies related to the Greek Orthodox Church such as The Epiphany celebration every 6th of January with the blessing of the waters and the boats. Since the livelihood of the initial Greek immigrants hinged around the sea and their boats, their attachment to a religious service centered at requesting divine protection for what used to be a highly risky job can be easily explained. This is truly a beautiful sight each year. I hope you found my little history about our town enjoyable, and We truly hope you come visit us here and pick up some great cigars and sponges for your humidors! and most of all, Enjoy our wonderful town! As the Locals say in Greek, Opa! We look forward to seeing you here!

Front of our Shop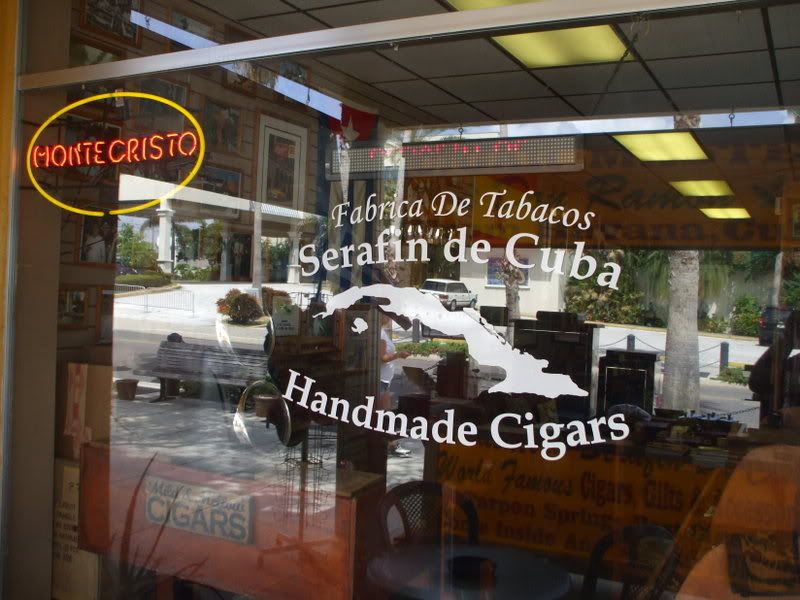 Front Glass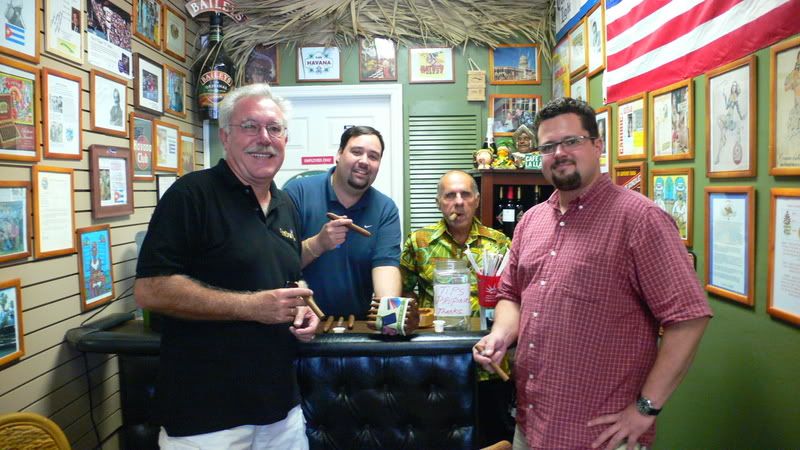 Arnold & Captain Gallinat (center) Nino (front left) and Oliver at Serafin de Cuba cigars, Tarpon Springs, FL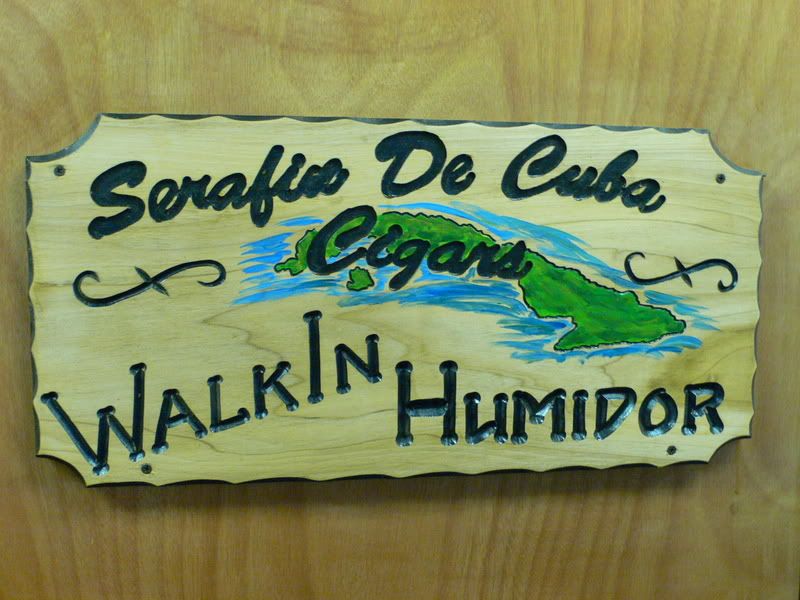 Oliver, Arnold and Nino with tobacco leaves for our Serafin De Cuba Brand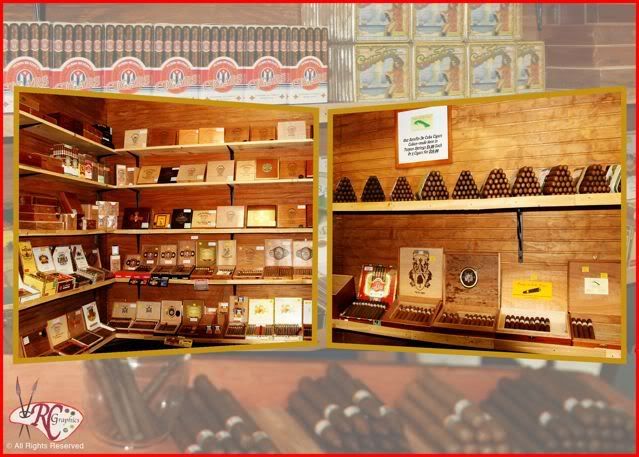 Inside our Climate Controlled Humidor

Accompanied by our Master Cuban Roller Luis Gonzalez from Sancti Spiritus, Cuba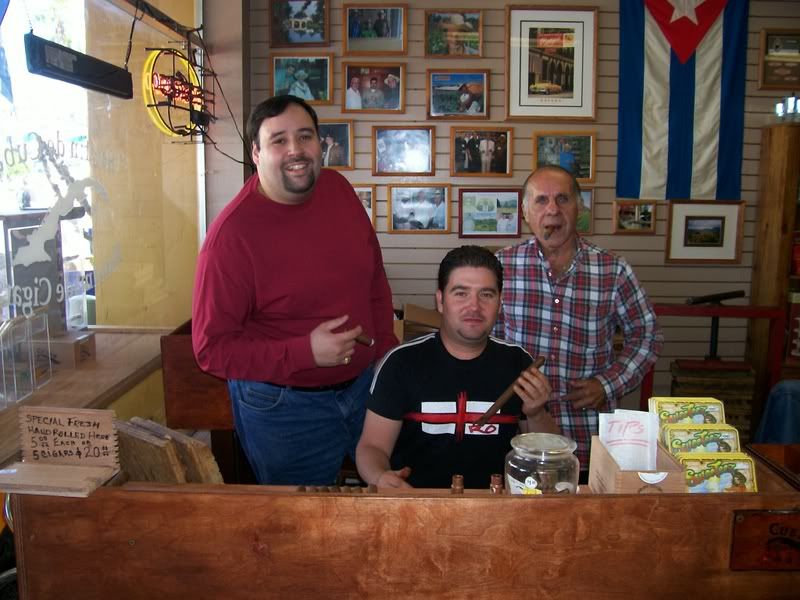 Arnold, Luis, and Captain Gallinat at the rolling table

Luis hard at work, a true Master Roller!

Captain Gallinat poses with a freshly rolled Serafin de Cuba bundle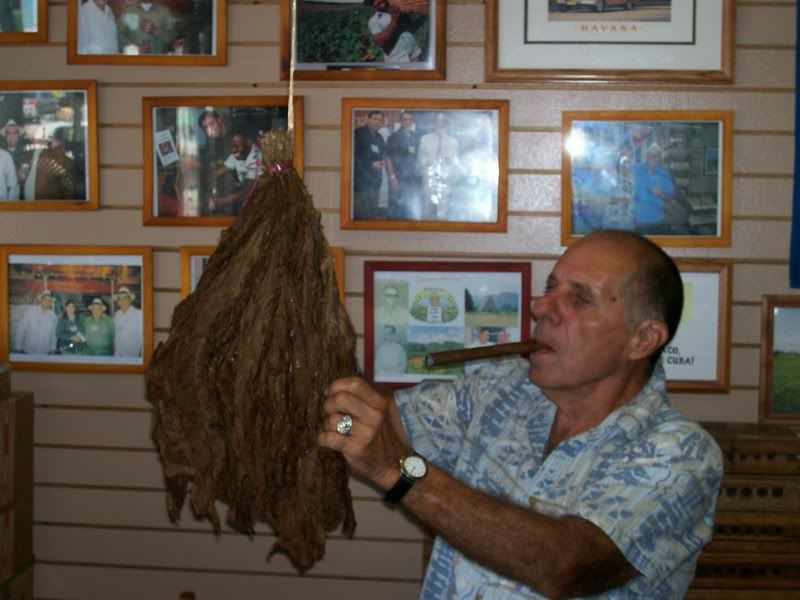 Captain Gallinat inspecting Wrapper tobacco

Captain Gallinat, Family friend George Migliore, and Ramon in the humidor

Having some fun, Cuban style! Arnold, Arnulfo,and Luis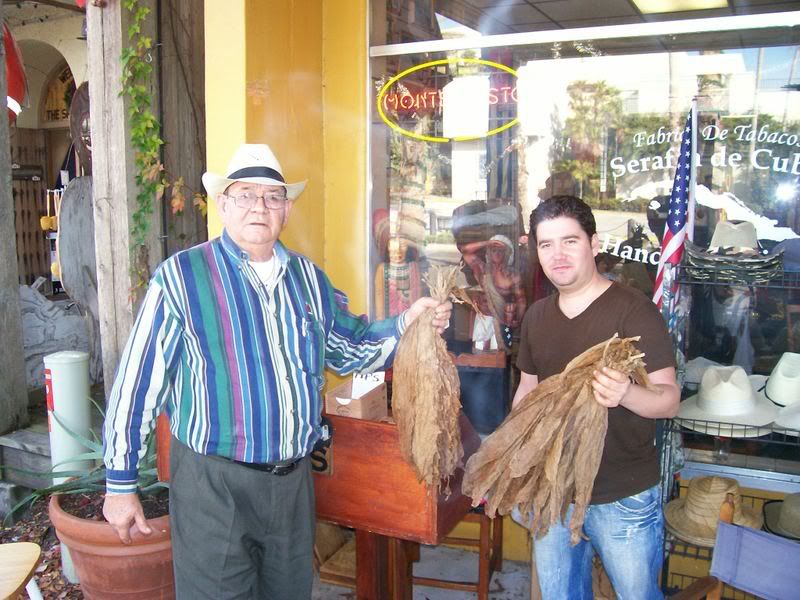 Dad and Luisito preparing wrapper tobaccos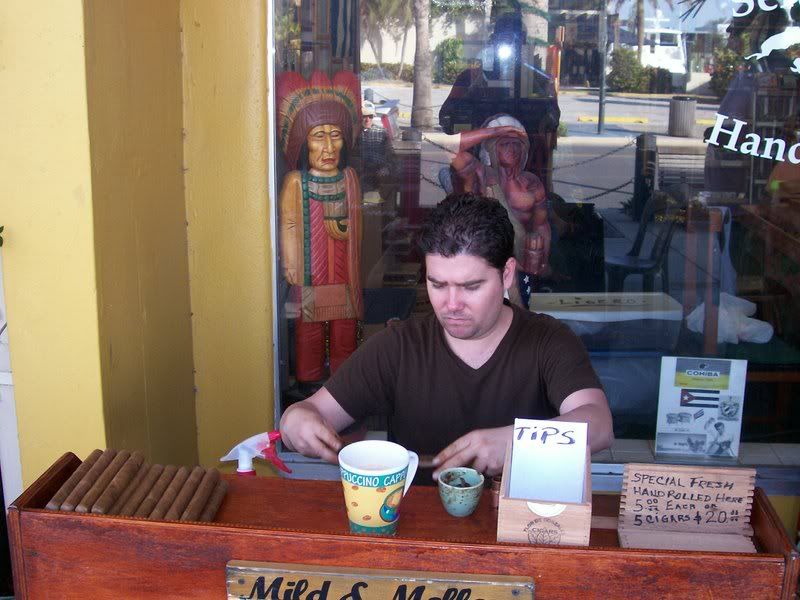 Luisito working under "Indian Supervision" on our front porch!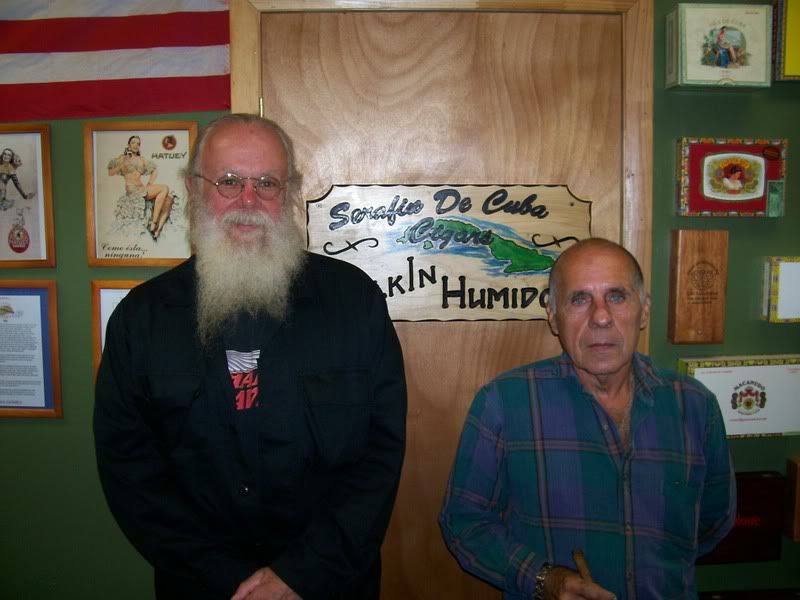 Family friend Ted Paulson and Captain Gallinat

Our roller Felix Preparing the Wrapper Tobacco for our Serafin De Cuba Cigars

Felix and Dad hard at work crafting some Serafin De Cuba's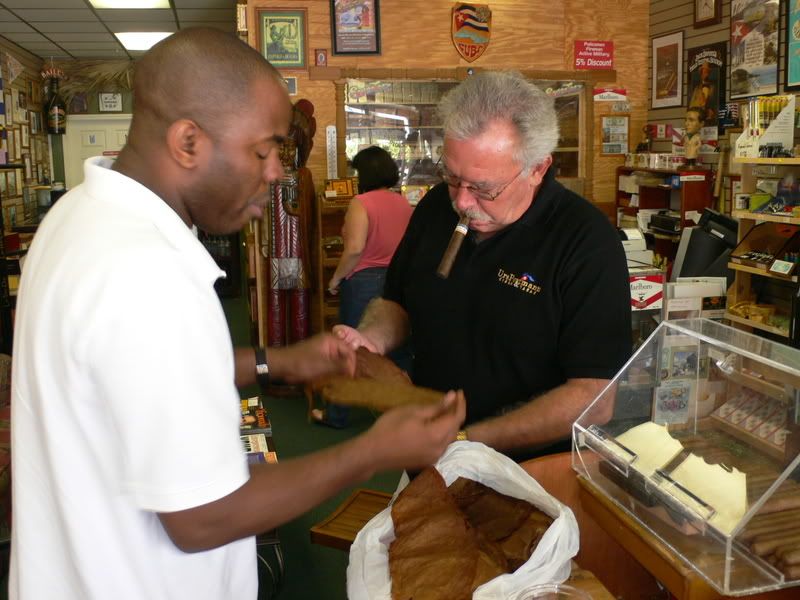 Nino and Felix Inspecting the quality of our Wrapper Leaf

Captain Gallinat in the Humidor with some clients